Cover Artist - Tony Viramontes
The image for the cover of So Red The Rose as well as the portraits of the band contained within were painted by fashion illustrator Tony Viramontes.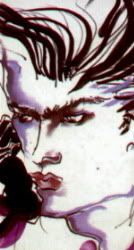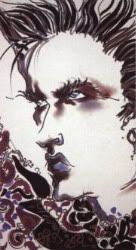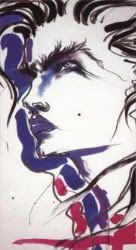 Photographer - Dean Chamberlain
"Dean is indeed a remarkable photographer who has a truly unique style. We first worked with Dean in 1985 on the Arcadia project, which is where we intended to make a book of the photos which never quite surfaced. Dean shot over 150 different set ups, several of which were done at the Gaudi Park in Barcelona, Spain. He also created a video for the Arcadia song 'Mising' and later worked with Duran Duran on still photos and made the video for 'All She Wants Is'. Aside from the still on the cover for the single of 'Ordinary World', Dean also created footage for the video." - Nick Rhodes, Ask Katy, February 2005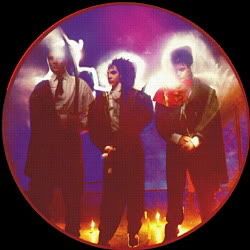 Graphic Designer - Malcolm Garrett
The British graphic designer Malcolm Garrett was well known to the members of Arcadia having designed the first four albums for Duran Duran ('Duran Duran', 'Rio', 'Seven and the Ragged Tiger' and 'Arena') as well as their associated singles and merchandise. His first important piece of work in the world of music was with the punk rock group The Buzzcocks and ranges through Boy George, Magazine, Peter Gabriel and Simple Minds.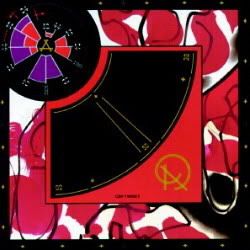 Set Artist - Keith Haring
When Nick and Simon were to present a show for MTV, Nick suggested that they have Keith paint the set during the show and MTV enthusiastically embraced the idea. The painting created on set was taken away by Keith after filming, and it is unknown what became of it.
"...he was a dear friend and did collaborate with Simon and I on the Arcadia project, where we did an MTV program together, starting with a completely white set which Keith painted throughout the hour until there was no more space left to paint." - Nick Rhodes, Ask Katy, September 2004